Provide your Intranet users with a great meeting management solution available via an intuitive interface! No additional software installation is required - you can plan and manage your meetings in your favorite web browser.
With our solution the meeting organizing staff of the Ministry of Education and Culture can manage, book and edit their meetings from within their web browsers easily and securely - using Integrated Windows Authentication on the Intranet. Traditional meeting planner and management tools include editing meeting data, adding and editing the topics that should be discussed, uploading and sharing preparation materials as downloadable attachments, etc. After the meetings our solution keeps meeting minutes, decisions, attached documents and related information available for listing and search to provide easy access to information on all past meetings.
The meeting management system's user database is synchronized regularly with the local user directory (Microsoft Active Directory) - consequently with the global address book in Microsoft Outlook - to make user management and integration easier. With Integrated Windows Authentication, the user credentials used for logging in to the network are also used in our solution to authenticate Intranet users so that Ministry employees do not need to remember yet another user name and password.
Screenshots of the system: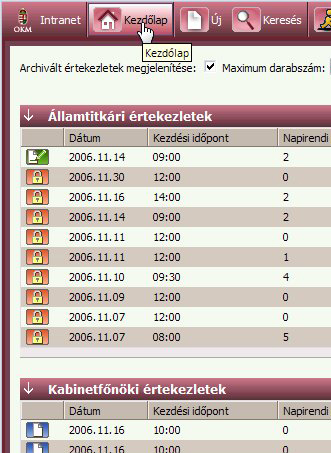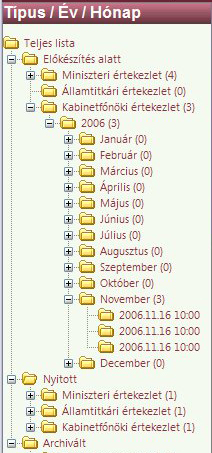 Sideward infrastructure storing the data of the index page and the meetings
The data of a meeting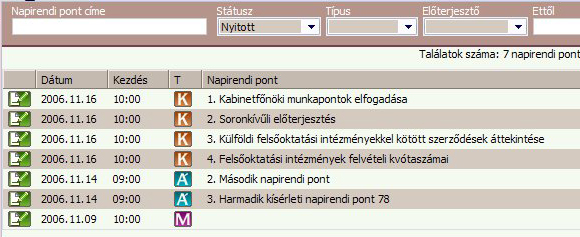 Browsing and searching in the archives