This promotion site includes the following modules:
Registration
Video upload and automatic conversion
Video moderating
Video download
Automatic embedded video plays
Commenting
Poll
Flash games were made by AITIAvisions.
If you are tired of all-day grey, let's go to www.gepszunet.hu, registrate yourself and tell us, what kind of machine you feel like! If your idea is unbeatably funny, the Gépszünet Team ill film it and makes it available for everyone.
If you feel like directing the video yourself, no problem, just upload the film on our site. The best movies will be rewarded with a cartonful of KITKAT chocolate. 10 big boxes of chocolate are waiting for the best producers every week. The formerly uploaded films are available and playable on the site. Do not forget to leave a shout about the records in the forum!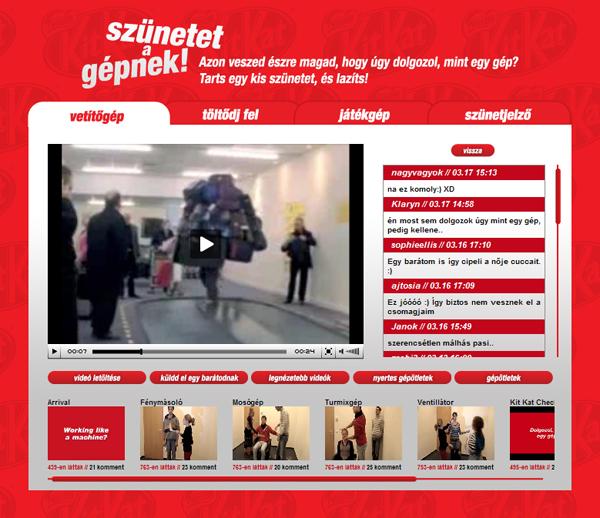 Projector Machine
Already seen all machines during work? Send the bests to your friends as an e-mail, or visit the Game Machine to scuttle all the chocolate boats in the KITKAT Torpedo with as few clicks as possible, or find all hidden chocolate bars in the KIT KAT Office. Take care, and beware of your Boss!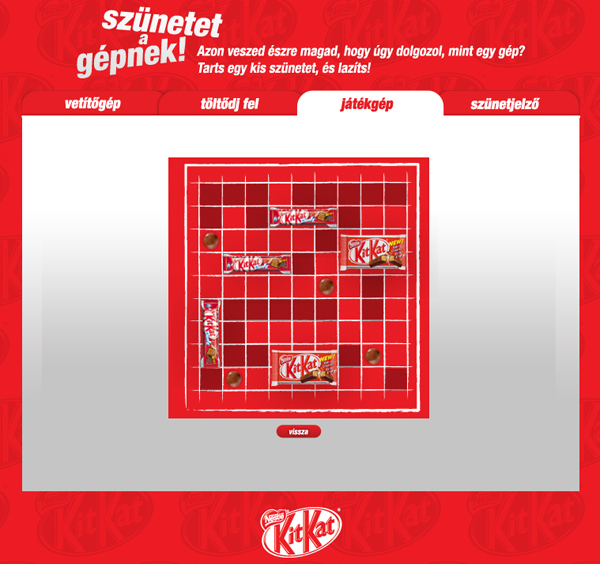 KITKAT Torpedo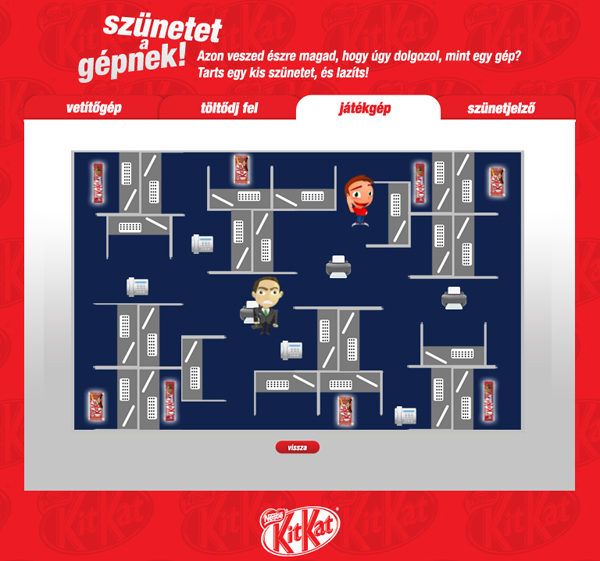 KIT KAT Office