People were able to participate only by sending in barcodes from Nescafé product wrappings and registering at the site. The goal was to collect as many coffee beans (virtual money) as possible to buy sweepstake tickets and win the coolest prizes every week. By giving the correct answers in questionnaires on coffee making, gamers could win virtual coffee plants for cultivation (resulting in more beans). Being an active participant, one could get on higher levels and gain the chance to win more valuable prizes presented by Nescafé. During the promotion period, developers have been creating lots of funny Easter eggs that earned users extra coffee beans from time to time, e.g. lucky wheel, hidden coffee mug, cat-mouse game, watering tub, cartwheel, heart hunter etc.
The promotion ended in August after drawing the winner of the first prize.
Screenshots: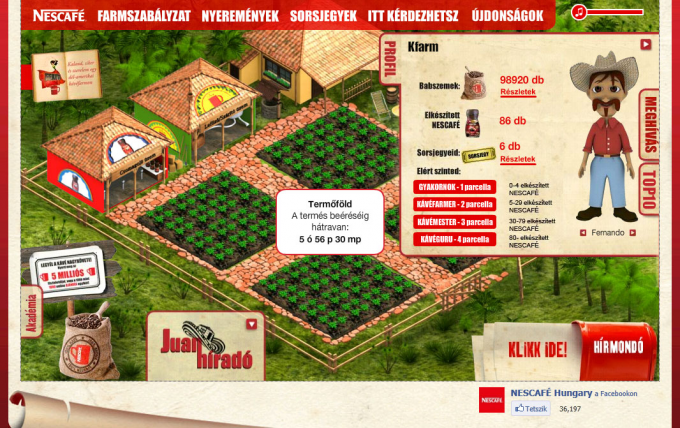 Everyone could select their farmer…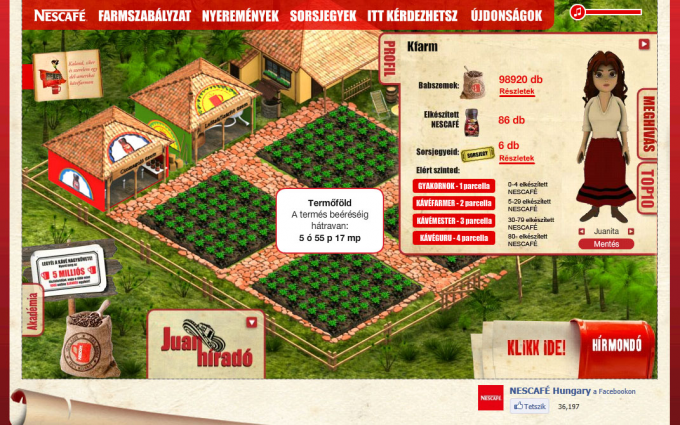 … or farmer girl for an avatar.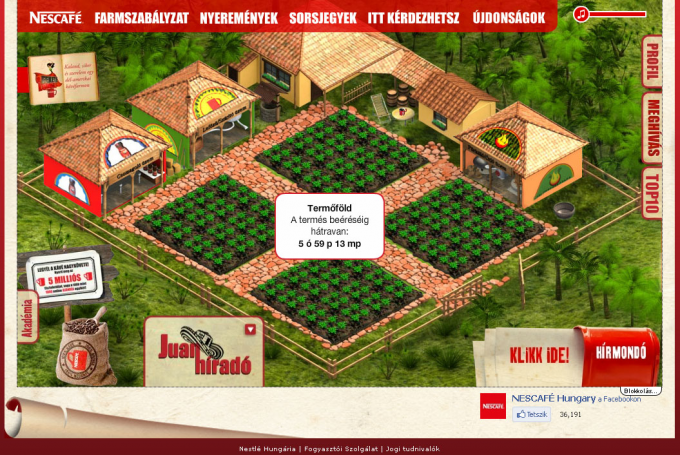 Buildings for scalding/dehydration, roasting/grounding, wrapping, and coffee plantages - crucial goods for making coffee beans.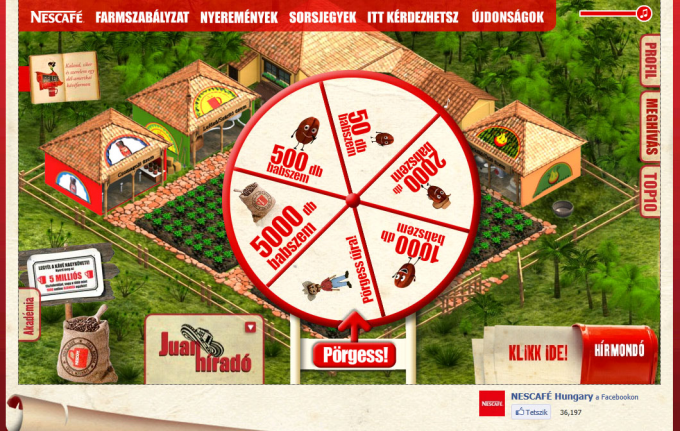 Besides sending in barcodes and pursuing planting activities, lots of Easter eggs made possible to multiply one's virtual money: lucky wheel, …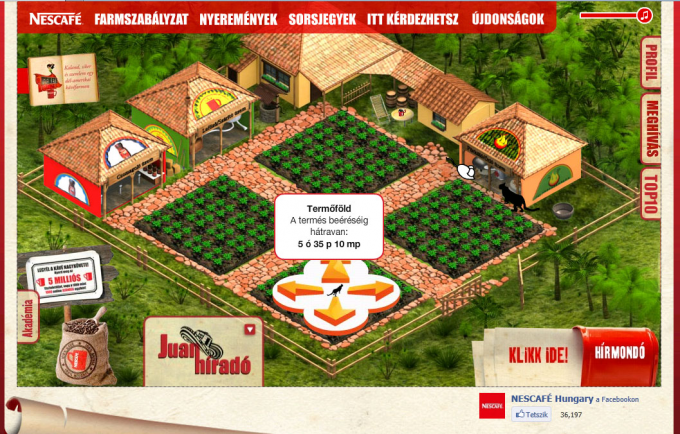 …cat-mouse game,…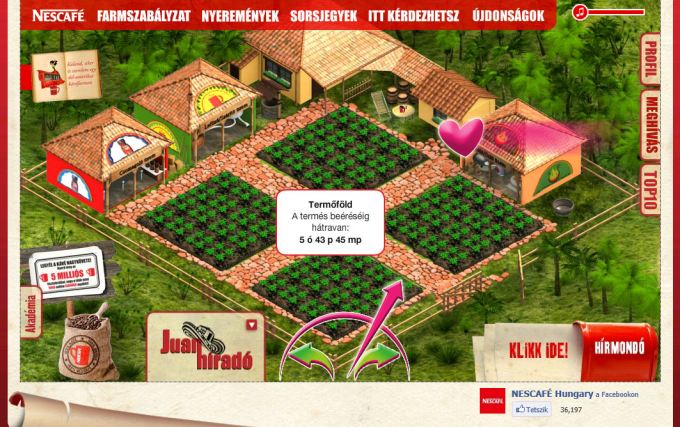 …heart hunter,…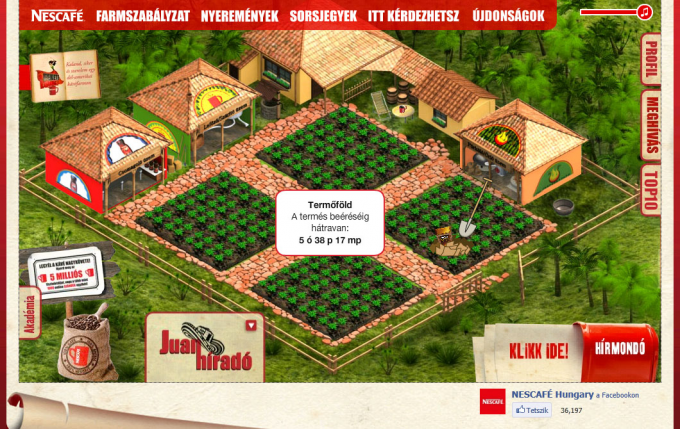 …and gold mining with spade for the ones preferring blue collar work.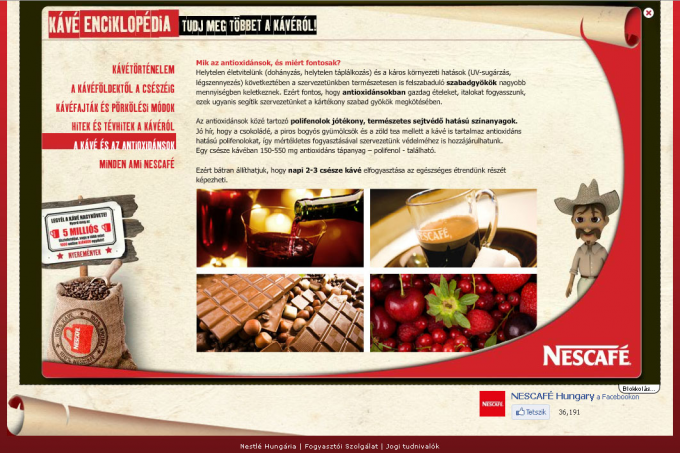 'Kávéfarm' mediated knowledge about coffee during playing and thumbing the virtual coffee-encyclopedia.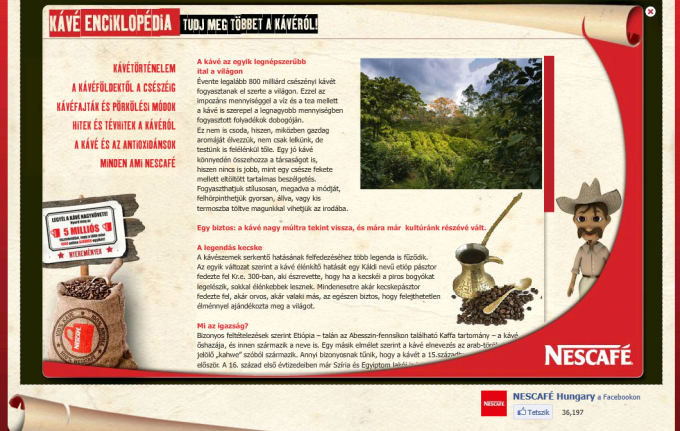 For the contentment of every coffee junkie, it turned out that their favorite hot drink is quite healthy.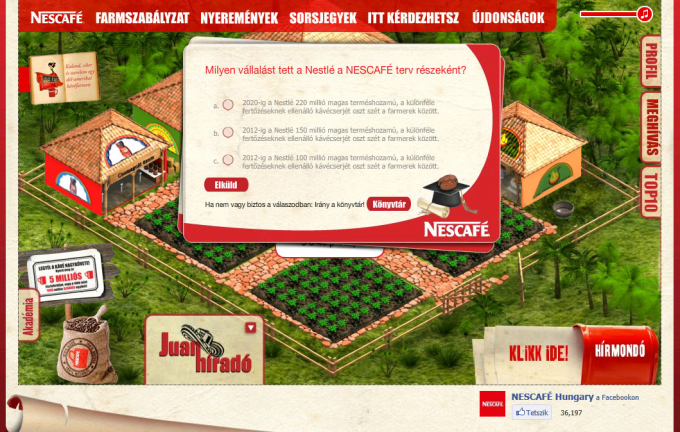 By giving the right answers to some questions, …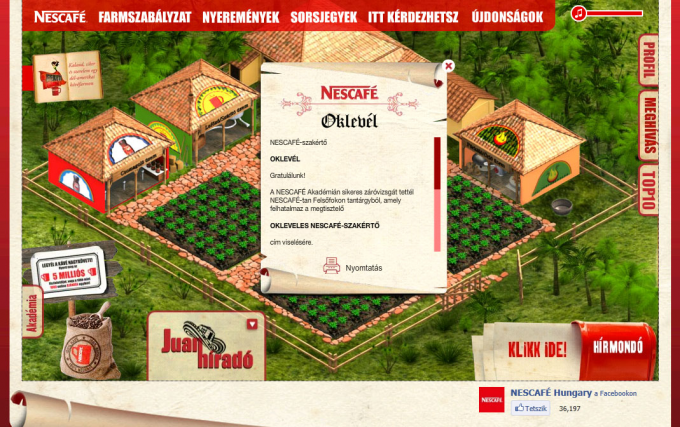 …gamers could become certificated Nescafé-experts.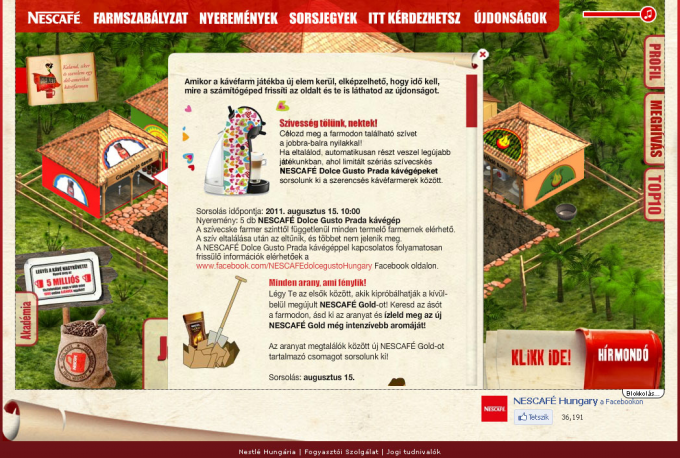 The most active players were able to win valuable prizes every week.