Relatives ringing your doorbell...
A colorful NESCAFÉ promotion site offering a thousand cool prizes to win is waiting for its Hungarian-speaking visitors at www.tamadnak-a-rokonok.hu . The luckiest of them will be the happy owner of a debit card with 3 million Forints.
Flash and PHP developments, mathematical and statistical planning plus the modeling of all main games available on the site were carried out by Webra LLC's programmers.
.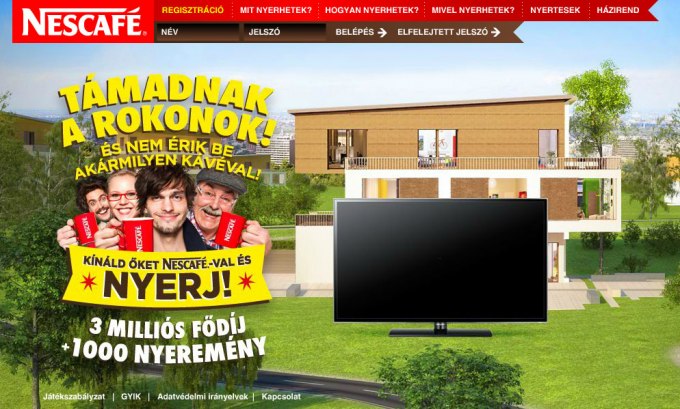 Landing Page

Sign up and move into the virtual NESCAFÉ house to welcome your relatives in apartments designed and furnished in the style and mood of different NESCAFÉ brands.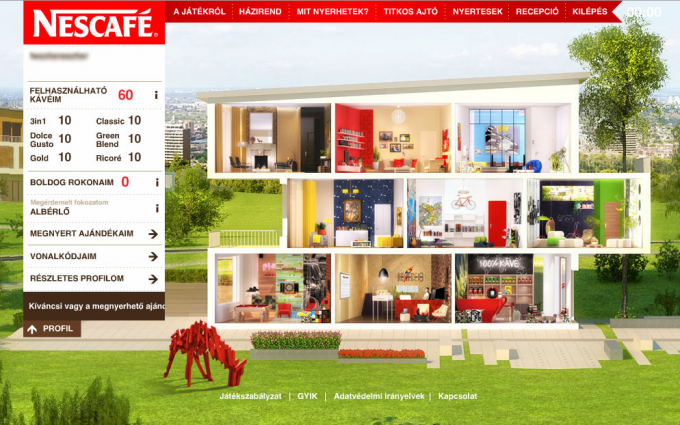 Hip rooms, prefect fresh mown grass… Don't worry, you never need to tidy up your apartment here…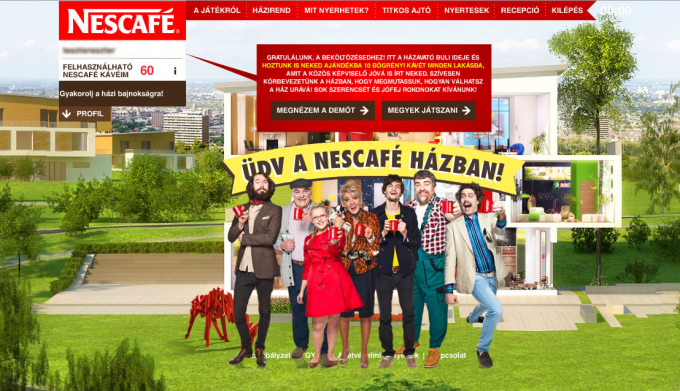 … because your folks will only ask for a cup of coffee.

All you need to do is send in some bar codes from NESCAFÉ brand packages so that virtual cups of coffee can be credited to your user account. These will be the very cups which you can serve for your guests.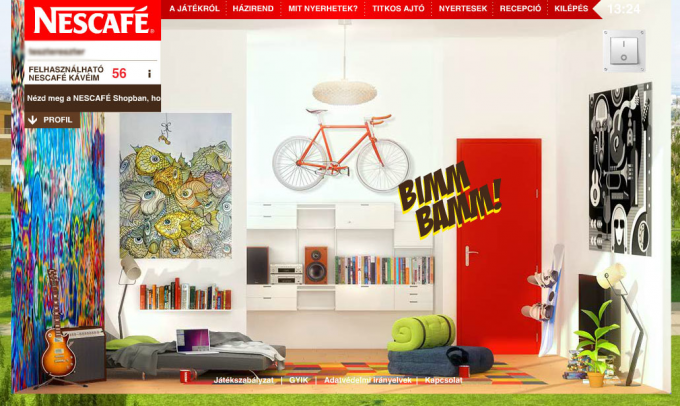 Ring Ring!

They are knocking on your door already, but how many of them are waiting outside? One thing you can be sure of, the elevator's capacity is 6 persons at the most, so there would be no more arriving than that at a time.
- But how many cups of coffee shall I prepare?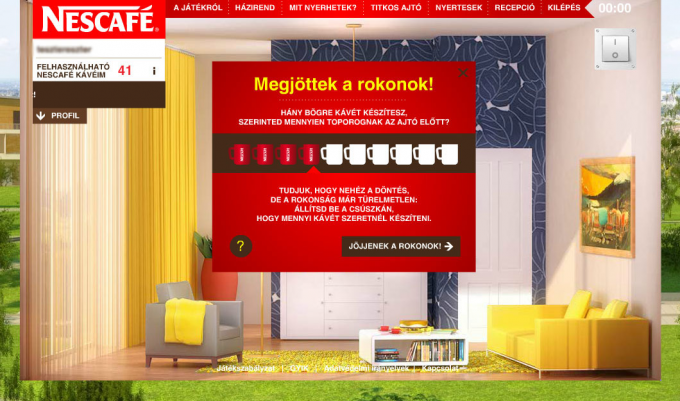 Be smart and have a guess!

We will keep count of your successfully served relatives, and what's more, you gain just as many extra cups of coffee as a reward in the apartment in question. In case your guests are in a generous mood, they shall present you with some cool prizes as well.
The more folks you serve with a hot coffee, the higher rank you can achieve on our virtual rank list: e.g. 'Lodger', 'Granny's Darling', or even 'Lord of the House' titles are achievable, all of them increasing your chances to win more and more valuable gadgets.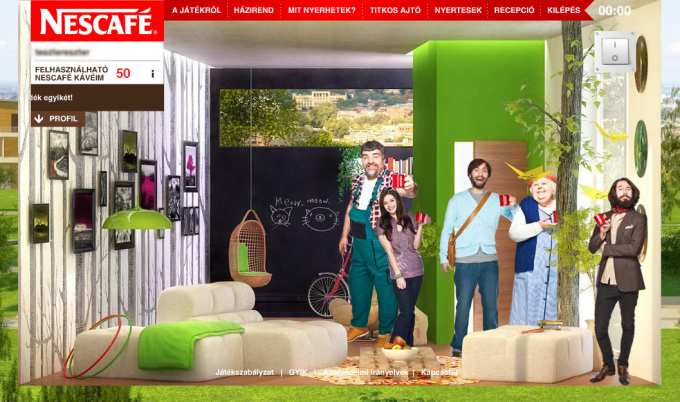 If you happen to make more coffee than the number of guests currently standing at your door, you can decide to let in some more of your relatives.

In case you guess right and have just as many cups of coffee as relatives currently in your apartment, we will give you plus one extra cup of coffee per head.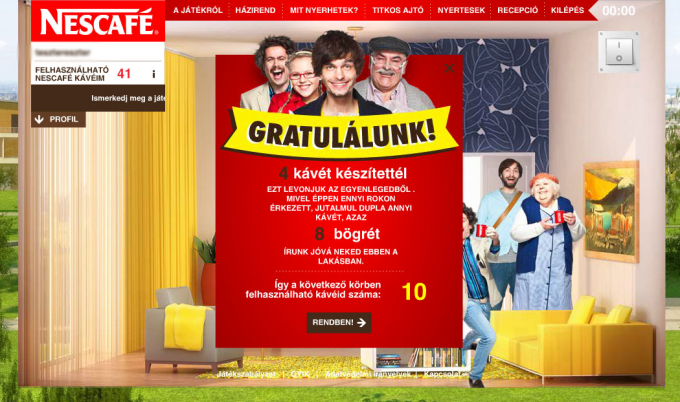 Believe me, it is easier to win than it seems!

But be careful: if the coffee is not enough for every guest, the lot will be leaving your apartment disappointedly.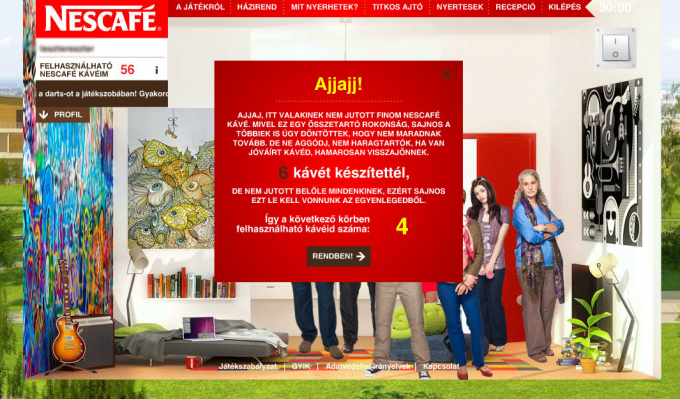 Do not give up if you had no luck this time, in 15 minutes there can be more people ringing at the doorbell.

To get rid of the guest- invasion for a while, drop by to our Fun Bar and have a go on playing roulette or darts.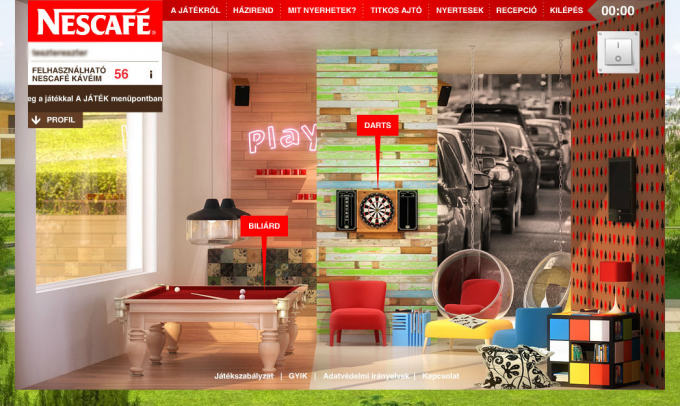 This is quite the playground for adults..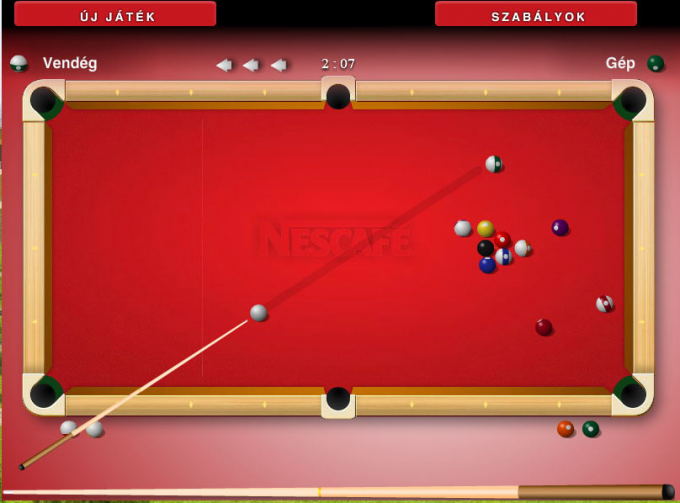 …a bit narrow, but it should be potted all right..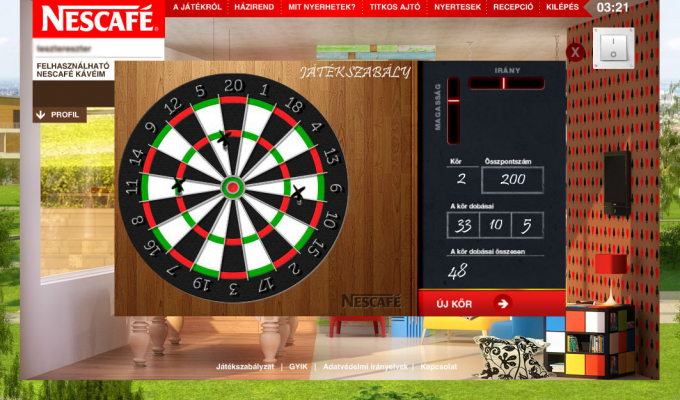 Have a go and aim better :)!

If you happen to feel lonely all the same surrounded by so many exciting activities, come and visit the NESCAFÉ shop to chat in our forums. Feel free to ask our Housekeeper some practical questions regarding the promotion rules and policy as well.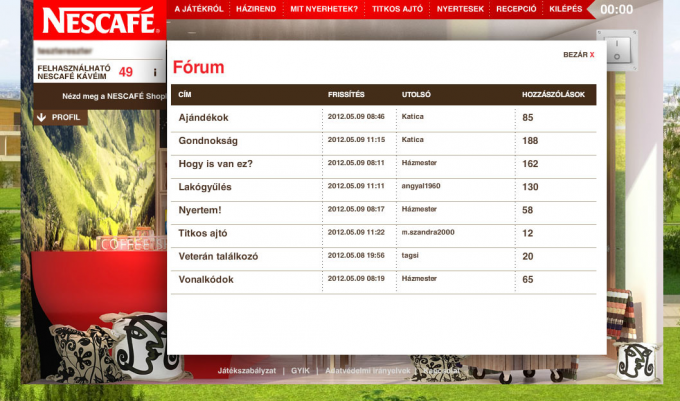 The house has just opened it's gates, but forums already show a most vivid social activity.

Do not hesitate to enter the lodge, where a lovely receptionist informs you about game rules, coffee cups collected and prizes to win.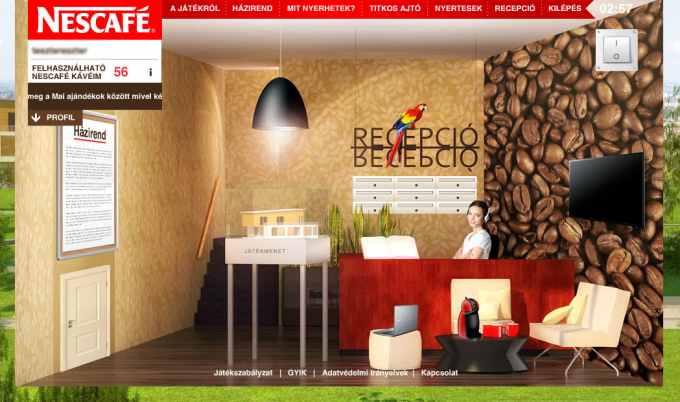 Hopefully, she gets some nice hot cups of coffee as well during her hard day.

It all does not end here: in the NESCAFÉ house there's always something funny going on. We are constantly working hard to surprise our inhabitants week after week with more and more exciting activities besides all constantly available games and prizes to win.
Convinced already? Come on, and move in! Send us some NESCAFÉ bar codes, make your registration, have fun playing the games and win as many prizes as you can!

I am sure you are keen on finding out where the Secret Door leads to…