The Ministry of Agriculture and Rural Development (FVM) has chosen Webra content management system for their represantation on the worldwide web. During the process of implementation it was a distinct task that all the data would be seamlessly integrated from the previous into the new content management system.
Thanks to the complete system change, the ministry got a faster, more flexible and customer friedlier CMS software.
The complex content of the previous website was uploaded by the professionals of the ministry and AITIA over long weeks. Both the Internet and their intranet contain a number of special modules such as a portal for the visually impaired.
You can reach the ministry's website here:
www.fvm.hu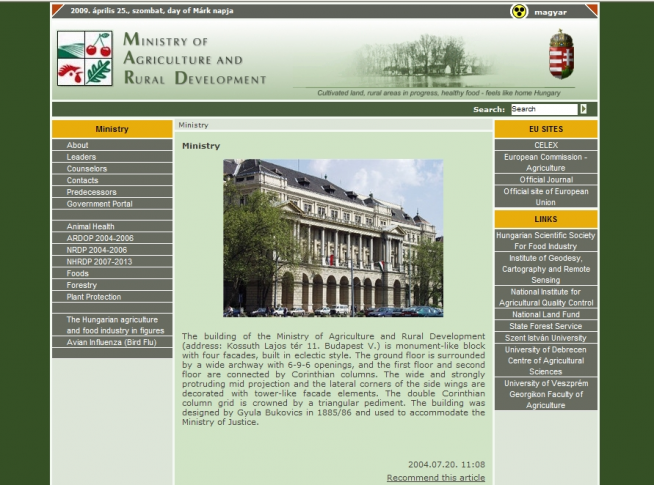 Ministry of Agriculture and Rural Development