L-Port Ltd. - in cooperation with Software Spectrum GmbH - is the only company in Hungary that is able to represent almost all recognized software companies - also AITIA Plc. - and offer all possible licensing constructions.
On their website the company introduces its products and services as well as its connections in the software business that enable L-Port Ltd. to represent well-known software companies in Hungary.
The marketing activities are complemented by newsletter and statistics modules.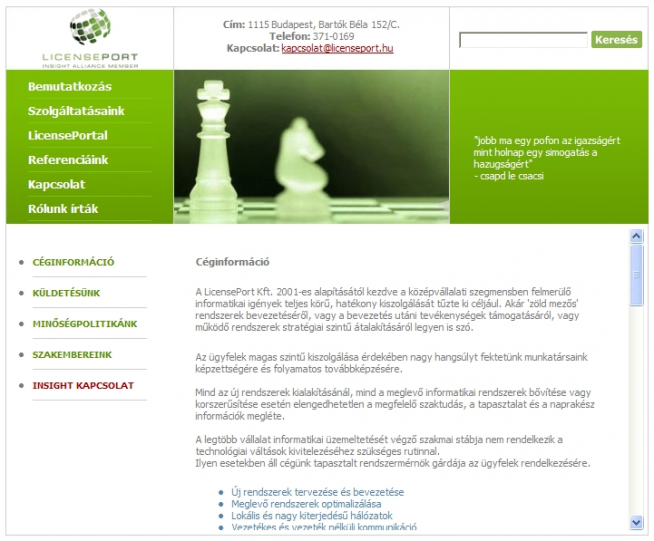 LicensePort main page