AITIA prepared the WEBRA-based Internet portal of the Institute of Experimental Medicine of the Hungarian Academy of Sciences. First the webpage is only available in English, but administrators work on uploading the Hungarian content as well.
A specialty of this webpage is the cooperation of the phonebook and the personal sites: this allows visitors not only to access the contact data of scientists, but also view their photo, CV, education materials or publication lists. As the phonebook also handles the departments and the related employees, the scientists working in each department are also listed while viewing the description of a department.
The portal was designed by AITIA Design Studio.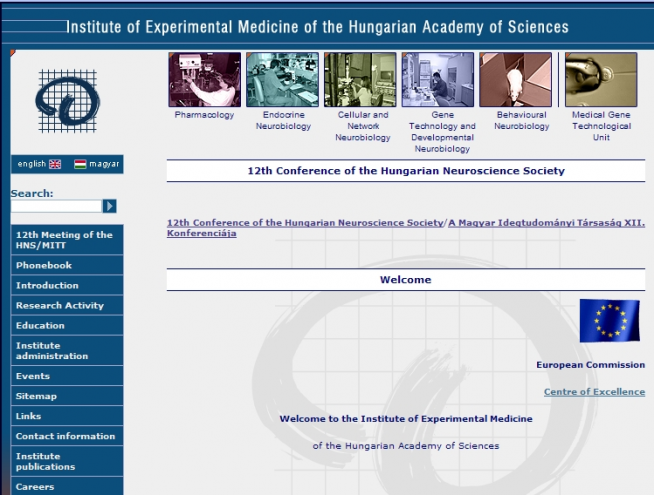 KOKI main page