Homepage and Intranet Solution for the Local Government of Budapest's XII. District
Video and Photo galleries, Google Map integration, interactive Office Map, Intranet Conference Organizer, Helpdesk
We have considered the development of the Budapest XII. District homepage as a challenge regarding page design, contents and multilevel, interactive functionality as well.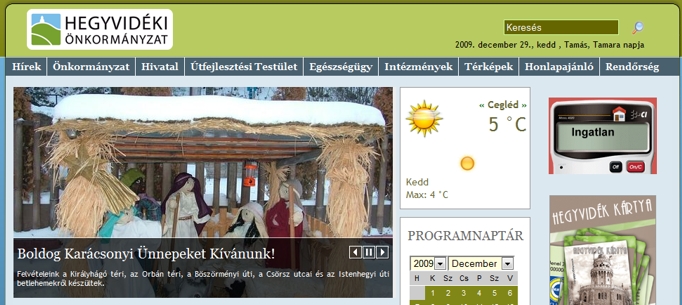 Homepage of the Local Government of the XII. District of Budapest – Main Page
Main features of the Portal: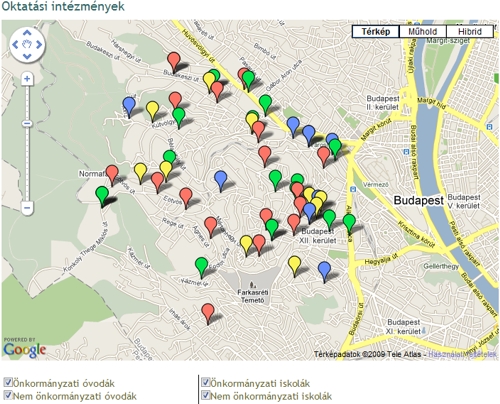 Nurseries and Elementary Schools appearing in an integrated Google map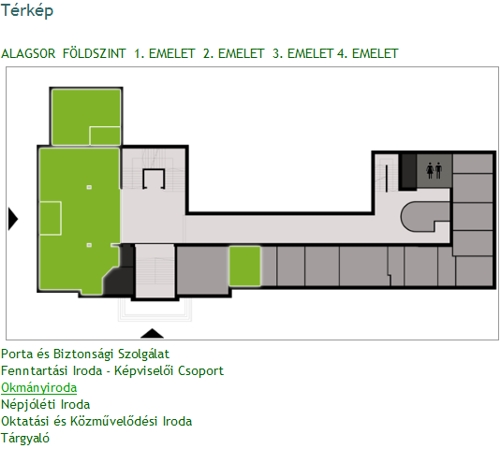 Interactive map of the Local Government's Office building
Intranet
The aim of the intranet is to share current news and regulations besides facilitating internal communication of the local government. The solution makes office processes more transparent, traceable and available for every contributor by integrating web based applications that are familiar to everyone.
Main properties of the Intranet solution:
Webra 3.0 Content Management System, Windows Server, MS-SQL environment
Phonebook directory (Active Directory) integration
Helpdesk system
Conference timetable management
Batch processing (zip extension files) in image gallery upload facility
Playing of embedded videos
RSS
Forum with registrations and posts
On behalf of the Active Directory integration, employees do not need to mark another username/password combination. The system logs them in automatically by asking their Windows account data besides checking users' access and authorization for the intranet.
Modifyings of the Phonebook done by the Human Resource Managers on the administration interface will be synchronized automatically with the Active Directory. As a result, current data (extension, room number, fax, e-mil address, etc.) of all co-workers can be viewed in the global contact list of the Outlook application. New accounts can be generated without the help of system administrators by using predefined rules and user groups. All further intranet applications are based on the PhoneBook, thus the continuous synchronization and maintenance of the personal database can be skipped.
The Helpdesk system enables easy reporting of malfunctions, errors, claims, tasks and development suggestions regarding hardware and software infrastructure (servers, workstations, network devices, operation systems, applications etc.). Progression and required working time for reported and initialized processes can be monitored easily, thus the quality assurance actions are simple to be taken as well.
The Helpdesk is also suitable for serving coordinative tasks of general (not necessarily web-based) software development or even non-informatic system-based project coordination as well.
The Conference timetable manager enables contributors to registrate new conference dates including the entire conference agenda and its items. Conference initiator persons can be selected from the PhoneBook. Initiators or their commissioners are able to upload entire proposals that can be read by all employees having proper access and authorizations. Themes of former Conferences can be retrieved and read anytime.