The main page presents a news slideshow with eye-catching photos of the campus and everyday student life besides the main topics visitors come for; e.g. application, preliminary exam- and freshmen information, course- and training descriptions, study planning, conference invitations, College news and -history, structure of faculties, and last but not least - contact information.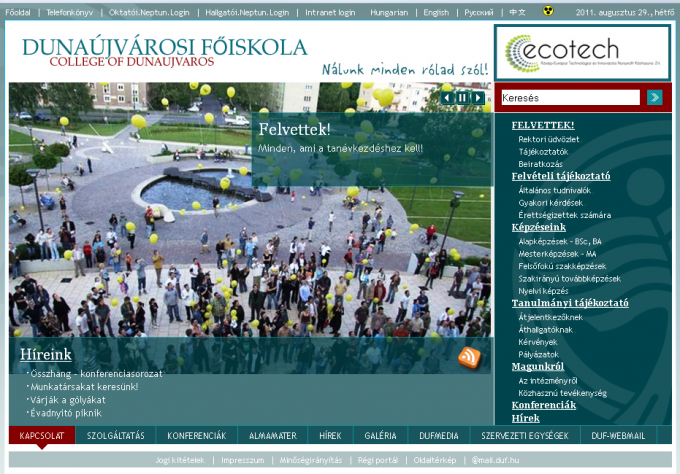 www.duf.hu – main page
Moving on to subpages, visitor navigation is strongly aided by functions like tag cloud, event calendar, lists of most popular articles and useful links. All texts end with the share buttons of Hungary's most popular community sites (Facebook, Twitter, IWIW) so that students can share useful information with their friends by a single click.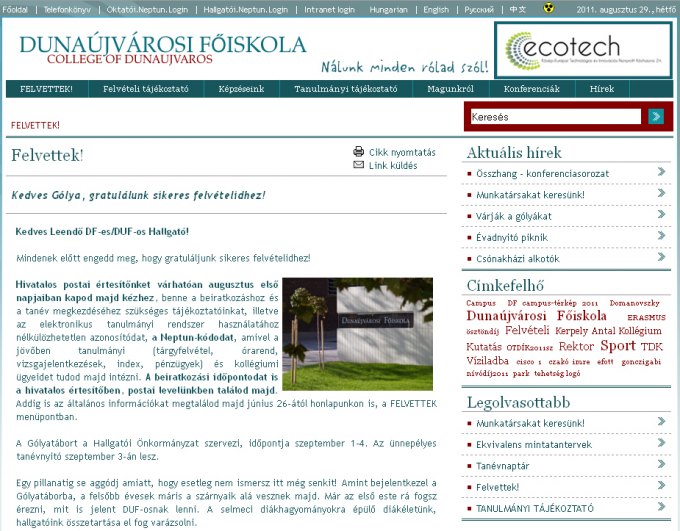 www.duf.hu – subpage (Hungarian)
An integrated phonebook module with automated daily updates from the College's own user database facilitates communication with college professors and -personnel.
Phonebook – Professors' profile
Administrators of the College also have a mind for students of foreign countries: the most important information is available in English, Chinese and Russian. High contrast version of the homepage gives an alternative for optically challenged visitors as well.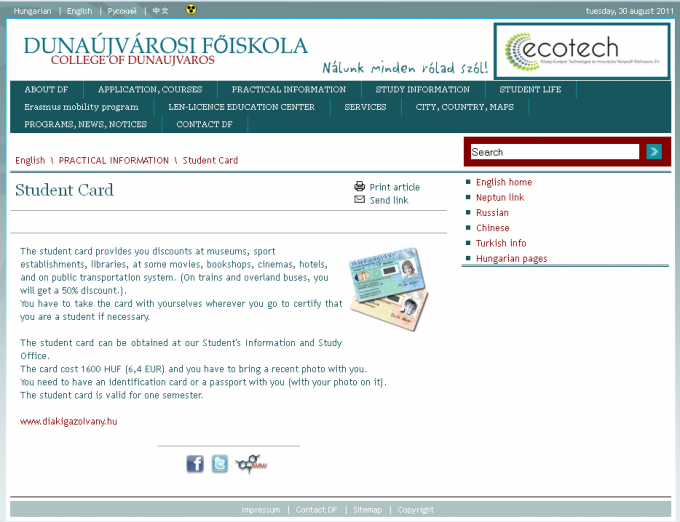 subpage with English menu and text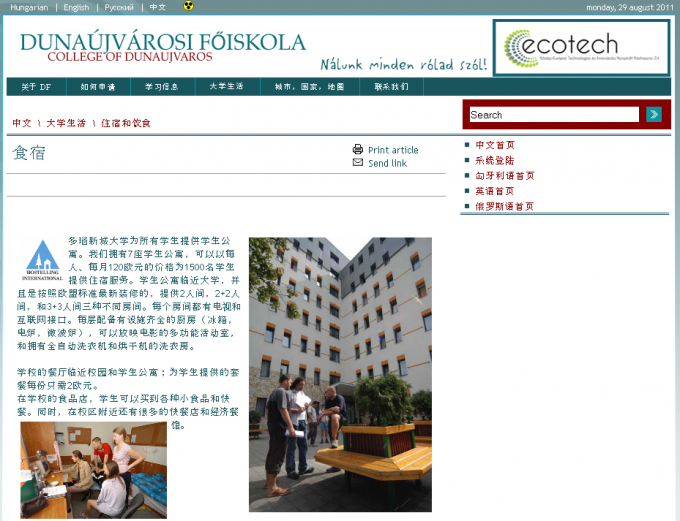 Chinese subpage
In the near future, a touchscreen kiosk terminal communicating with a virtual assistant will be placed in the College's headquarters. With the help of this kiosk, students can gain information about the timetable, place, and professors of lectures given in different buildings of the campus.
All homepage- and kiosk contents are managed with a single Webra 3.0 system.