The German company OPTODERMA manufactures dermatology products, markets and sells them. The company's further activities include pharmaceutical research and clinical testing. The portal is available in English, French, German and Dutch languages, all versions of the website and the webshop are run with Webra.
AITIA was requested to develop the English, French, German, and Dutch versions of the portal. On the OPTODERMA website there is a complex, multifunctional webshop, which has more than just the regular web store functions; it can create a prescription, automatically provide labels for the DHL package as ordered. This makes the process of delivery much easier.
The module sends adaptable package-tracking codes to the DHL system (tracking numbers), so, the client can follow the position of the package any time on the DHL website. The webshop has the option to pay by credit card. The financial transaction is based on the cooperation of BIBIT Global Payment Service and Webra webshop. Thanks to this connection this is the most secure, modern and widespread electronic payment system of the world.
Website design by AITIA Design Studio.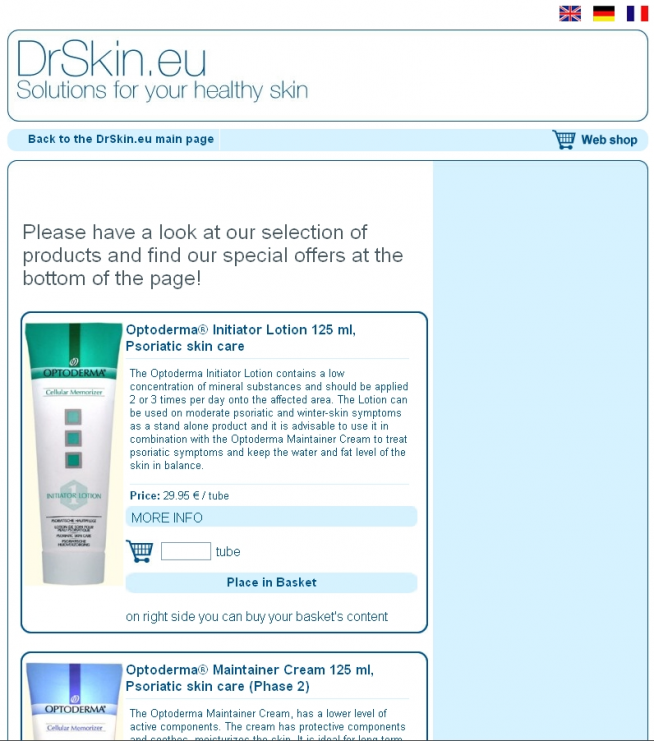 Optoderma webshop